Android Devices
Click on images below for a larger view.
To add a Current Awareness shortcut to your home screen:
Go to www.innertemplelibrary.com in your browser.
Select the bookmark icon.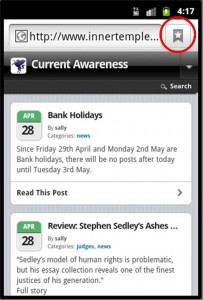 Tap to add as a bookmark.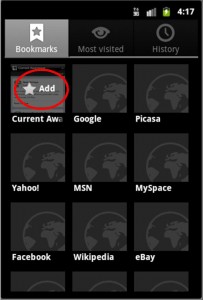 Select 'ok'.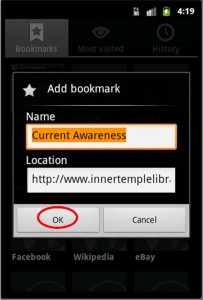 Tap and hold until the dialogue box appears.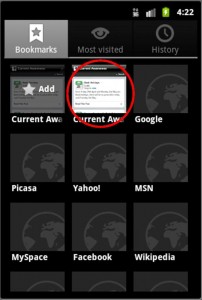 Select 'Add shortcut to Home'.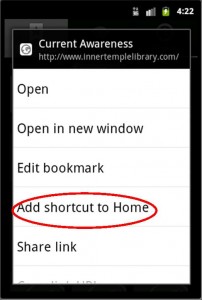 You now have a shortcut to the Current Awareness blog.